With Google's most recent Penguin and Panda updates, unique, interesting and shareable content has become a must for SEO. Photos, Graphics and Copy are the big players in the blogging and online world. The downside to all of this content creation is that it can be dull when the production method isn't best suited to your line of work. So for those who don't wish to sit for hours thinking of blog posts to type, THERE IS AN ANSWER!
Strap on a Camera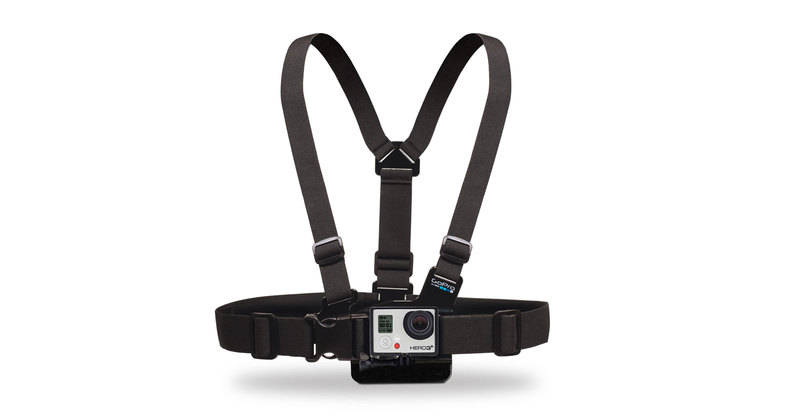 With a skill or craft that you work on daily, carpenter, carpet fitter or builder, fashion designer artist, or baker, Strap on a camera and go about your day as usual. At the end of the day, upload the videos to YouTube, your blog or Facebook page, giving the world a new way to find out about you. Check out the Vid below of an arborist with a helmet cam showing his day at work. No extra effort, or any deviation from usual work practices is needed. He just strapped on a camera, started filming, did his job, basic chop edit, music overlay and then a Youtube upload.
When looking for cameras, find ones that can easily be mounted to chest or helmets, which ever would suit your work process best (GoPros can come with chest straps).  With "GoPro HD hero" starting at around £100 on eBay, you can start producing really unique content that shows what you do, how you do it, and who you are, whilst concentrating on your day to day work. Look for full 1080HD cameras, as it's always worth capturing in High Definition considering most devices can now view full HD.
An SD card is often needed, so try to use one with a high write speed (often more expensive) but this allows full HD videos to record without any streaks or audio issues.
With the HD Hero 2 Onwards, a built in Microphone allows you to record audio whilst capturing the interesting vids. This opens up the opportunity to voice over on your video.
Narrate your video and explain what, why and how you're doing something.
Give a clear explanation as if talking to a friend. Use a free video editor to give some consistency to videos, highlighting important events and ensuring that users don't get stuck watching the boring bits of your day, when you're really trying to show off the cool bits.
Resources;
Windows Movie Maker 2012 (For PC owners)
VSDC is also another good piece of free software.
MicBergsma is the Pro GoProer rigger.
Check him out on YouTube to see all his setup ideas for GoPros - http://www.youtube.com/user/micbergsma?feature=watch
Mitch's website also sells some cool GoPro mounts -http://www.micbergsma.com/
The most important thing is to have fun, and capture those moments for all to see.